Introduction 🌍🎸
Hey, metalheads from every corner of the globe! 🤘 Ever wondered about the thunderous riffs and headbanging beats coming out of Belgium? Well, you're in for a treat. Dive in as we explore Belgium's heavy metal scene, a hidden gem rocking hard and making waves worldwide. Whether you're a seasoned metal veteran or just dipping your toes into the metal world, this guide is for you. S
Simple words, epic tunes, and a journey into the heart of Belgian metal await. Let's get started! 🚀🎶
H2: Historical Context
Belgium? Yeah, it's not just about chocolates and waffles. There's some severe metal history there. Let's dive in!
H3: The Roots of Belgian Metal
Back in the '70s and '80s, while the world was jamming to big metal names, Belgium was cooking up its metal magic. Local bands got inspired and started mixing cool European vibes with rock. From tiny clubs in Brussels to big festivals, Belgium was all in for metal. And guess what? They gave the world some epic bands to headbang to. 🤘🎸
In the 1980s, Belgium started making serious noise in the metal world. Bands like Acid, Ostrogoth, Killer, and Van Camp popped up and began rocking the underground scene. These guys weren't just playing regular tunes but mixing heavy metal with speedy thrash vibes. It was fresh, it was loud, and it was all Belgian.
These bands weren't just playing in any random spots. They were hitting underground clubs, getting fans headbanging, and quickly becoming legends. People didn't just listen; they felt the music. It was a new kind of metal, and fans from even outside Belgium started to take notice.
Thanks to these bands, Belgium wasn't longer known for chocolates and waffles. They put Belgian metal on the map, big time. And the best part? They were just getting started. The legacy they began in the '80s set the stage for Belgium's metal scene to keep growing and rocking. 🤘🎸
Fast forward to the '90s, and bands like Enthroned, Ancient Rites, and Aborted brought dark vibes with black and death metal. The 2000s saw bands like Amenra and Oathbreaker blending post-metal and punk. Now? Belgium's metal scene is a melting pot of epic sounds, from black to thrash and beyond. 🤘🎸
Belgium's mark on the world of metal is undeniable, especially when diving into hardcore and metal sub-genres. One standout moment was the rise of the H8000 scene in the 1990s. This metallic hardcore movement stood as Belgium's answer to the American wave that introduced bands like Earth Crisis and Arkangel.
The H8000 scene got its name from the "8000" area code in West Flanders. The "H" stands for the "hate" many bands felt coming their way, so it's like saying "hate thousand". But not all bands with the H8000 tag were from West Flanders. For example, Arkangel was a big part of the scene, but they're actually from Brussels. 🎸🤘
However, as the years rolled on, the hardcore edge of the H8000 scene began to soften, eventually evolving into the more metal-centric sound we recognize today. While the hardcore essence might have faded, many musicians from this era remain active, though their tunes have shifted towards doom metal and post-metal vibes.
The 2000s saw bands like Amenra and Oathbreaker blending post-metal and punk. Now? Belgium's metal scene is a melting pot of epic sounds, from black to thrash and beyond. 🤘🎸
H2: Top Belgian Heavy Metal Bands
Belgium might be small on the map, but it's a giant when it comes to heavy metal! Over the years, this European gem has given the world some killer metal bands that have rocked stages and won hearts globally. From the raw energy of the '80s to the diverse sounds of today, Belgian bands have always brought something unique to the metal table.
Belgium has a band for you, whether you're into thrash, black metal, or post-metal vibes. Let's dive into some of the top names that have made Belgium a heavy metal hotspot. 🤘🎸🔥
H3 : Killer
Killer burst onto the Belgian metal scene in 1980 from Antwerp. The original crew had Paul "Shorty" Van Camp rocking the guitar and vocals, Leo "Fat Leo/Rockstone" Felsenstein smashing the drums, and Spooky laying down the bass. They weren't just any band; they were Belgium's first real heavy metal act, blending heavy metal with power metal, hard rock, and speedy vibes.
Their first album, "Ready for Hell," dropped in 1980, and hits like "Wall of Sound" and "Shock Waves" followed. Even with some band changes and a break in the '90s, Killer kept the music alive, dropping tracks like "Broken Silence" and "Immortal". And guess what? They're still rocking out and dropping new tunes today. 🤘🎸🔥
Ostrogoth
Back in 1980, Ghent gave birth to a metal legend: Ostrogoth. But the real story began in 1976 when drummer Mario Pauwels and bassist Marnix Van De Kauter jammed in bands like Trash and Stonehenge. By 1980, they teamed up with guitarist Jean-Pierre De Keghel and vocalist Luc Minne to form the first Ostrogoth crew.
They quickly made a name for themselves, rocking stages alongside big names like Def Leppard and Manowar. With albums like "Ecstasy and Danger" and "Feelings of Fury", they showcased a sound inspired by greats like Scorpions and Accept. But like many bands, they hit some bumps and split in 1988.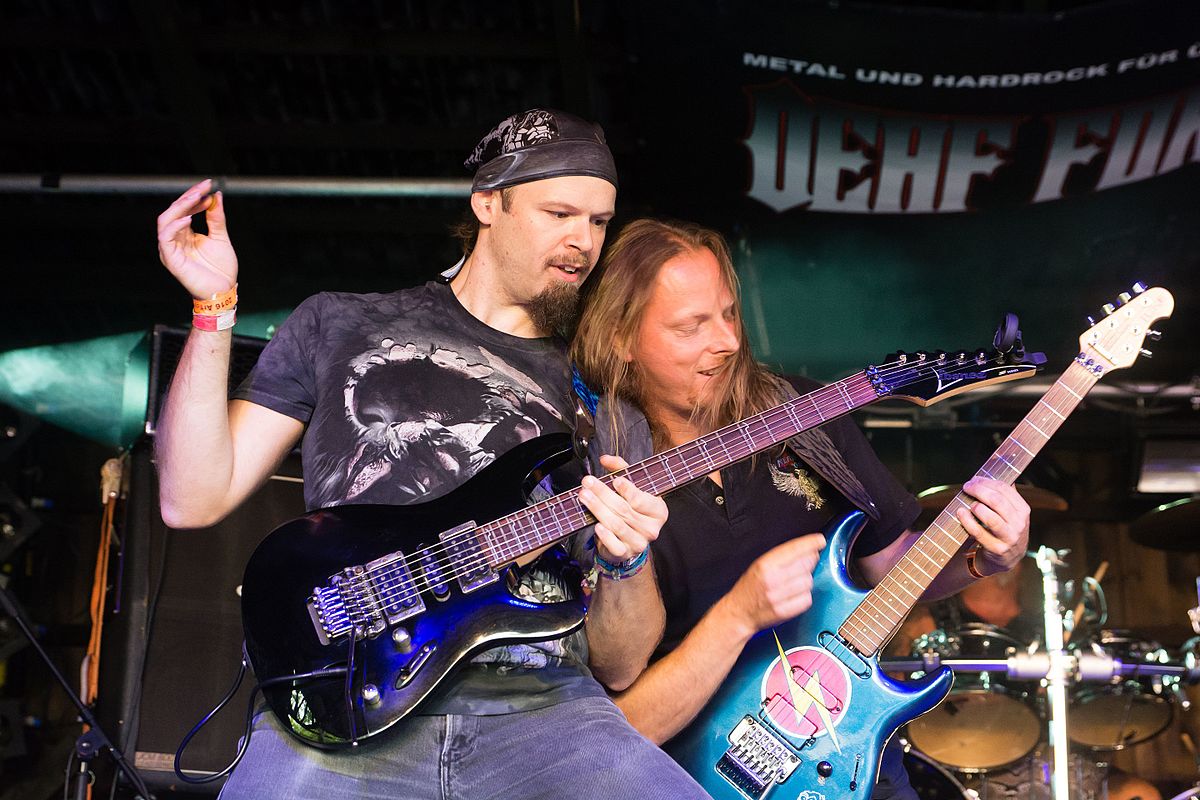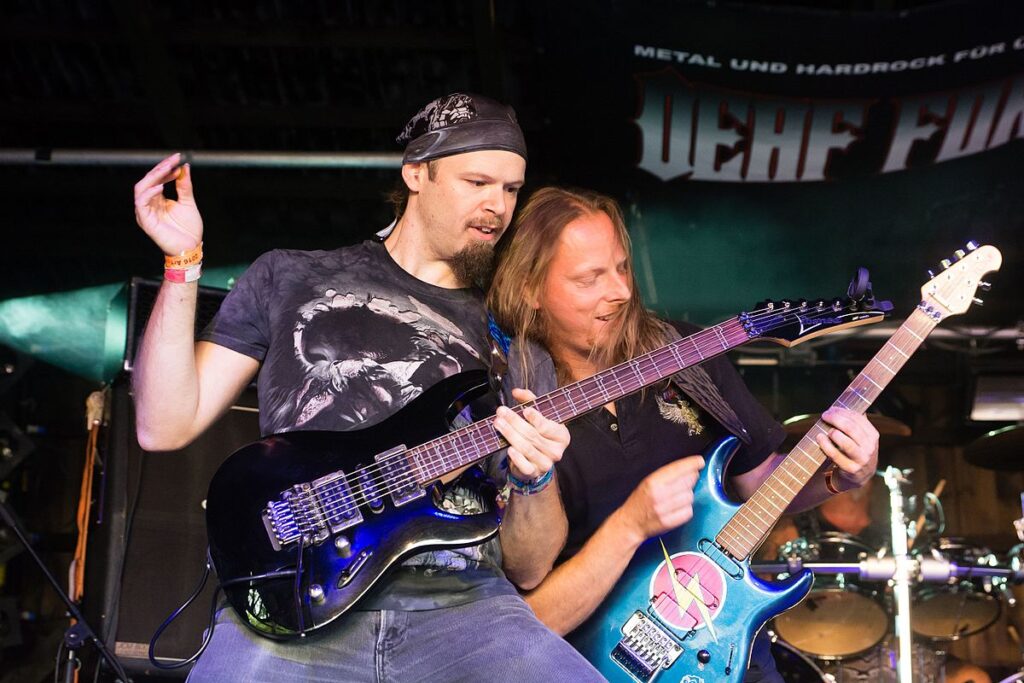 Fast forward to 2002, and Ostrogoth was back, even if it was brief. By 2010, the band was rocking again with members like Josey Hindrix on vocals and Geert Annys shredding the guitar. They're still making waves in the metal world, proving that Belgian metal is here to stay. 🤘🎸🔥