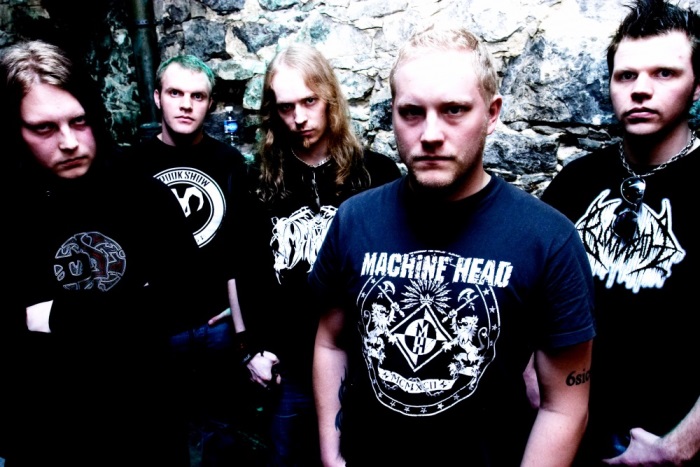 And now a review for an album that is (not) really a metal album.
"Dead End Kings" from Katatonia is soft and melancholic, it has a depressive vibe but not without hope : you see a glance of hope at the horizon. It contains 11 songs with different structural and thematical layers : organic, melancholic, harmonic, atmospheric, gothic.
Katatonia are founded in 1991 and in those 21 years they managed to create their own very unique sound and atmosphere. There's no other band that has such a distinctive trademark attached to it as Katatonia. Their career has some similarities with Anathema : a natural and unforced evolution from doom to progressive/atmospheric.
All the songs are pretty compact for a progressive band (max 5 minutes) which makes every song a strong statement accompanied by the atmospheric lyrics of Jonas Renske.
"Dead End Kings is about the corridors of our mind from where there is no return. Be a king or queen in your own right in these hallways, even at the dead end. Carry your burden with pride. That's what we are doing, twenty years and counting. Kings, because we believe in what we are creating, in our own disturbing faith." 
Like many albums these days, the album has its own website where one can see videos and stream some songs of the album. It was produced by Anders Nyström and Jonas Renkse themselves, and mixed by David Castillo (Opeth / Bloodbath) and released on August 27, 2012 in Europe and August 28 in the U.S. through Peaceville Records.
Highlights
"The Racing Heart"
"Undo You"
Dead Letters
The color of the album is grey. The only color possible.

[soundcloud url="https://api.soundcloud.com/playlists/2366198″ params="color=ff6600&auto_play=false&show_artwork=true" width="100%" height="450″ iframe="true" /]