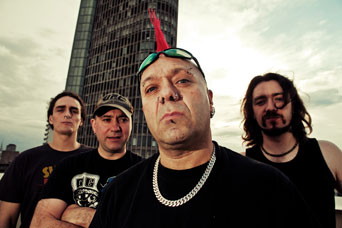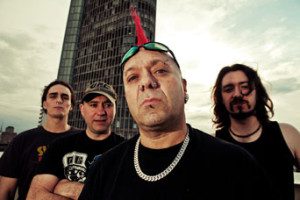 In my "younger" days, I was a big fan of the Exploited. For those who do not remember of know : The Exploited are a Scottish punk rock band from the second wave of UK punk, formed in 1980.  Their raw mixture of punk, offensive language and presence of Watty impressed me. And to be honest, it surprises me that their are still alive and kicking as in their early days. Respect !
Slaves to the system, there's no way out
Slaves to the system, do you have a shout?
You've got to beat the bastards, beat em now
Sick of policies putting me down
BEAT THE BASTARDS (Special Edition), out on Mar 17th (UK), Mar 18th (NA), Mar 14th, 2014 (EU) via Nuclear Blast Records.
[soundcloud url="https://api.soundcloud.com/tracks/138400998″ params="color=ff5500&auto_play=false&hide_related=false&show_artwork=true" width="100%" height="166″ iframe="true" /]